Description
Know when doors and windows are opened or closed.
Receive alerts when doors and windows are open unexpectedly.
Automate connected devices
Set connected lights to turn on and off as you open doors, windows, and cabinets.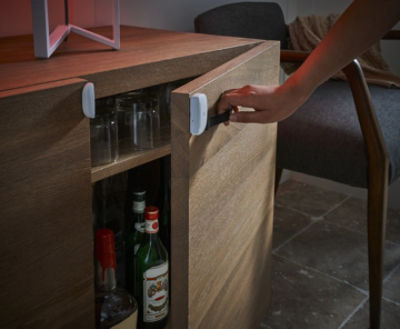 Devices that work together
The multipurpose sensor can measure temperature and trigger your thermostat to adjust.
One app control
Monitor and control it all using a single SmartThings app.