Description
SAMSUNG LEVEL BOX MINI
The Samsung Level Box Mini wireless speaker packs big sound quality and performance into a slim, colourful form factor. Stash the Level Box Mini in a backpack, purse or pocket and you'll be the life of the party when you arrive. Just pair your NFC/Bluetooth-enabled device to your Level Hox Mini and turn up the fun.
Specifications:
High Quality Stereo Audio
Easy NFC/Bluetooth Pairing
Optional 3.5mm Headphone Connector
Portable Design
Weight: 392g
Bluetooth Version: 3.0
Operating Range: 10m
Battery Life: Up to 25h
Premium Sound, optimised for Smart Devices
If you're not satisfied with the sound from your smart devices speaker, consider the Samsung LEVEL Box mini. The Samsung LEVEL Box mini supports APT-X codec and is optimised for smart devices to give you a CD-like high quality stereo sound as well as a strong bass: perfect for music and movies.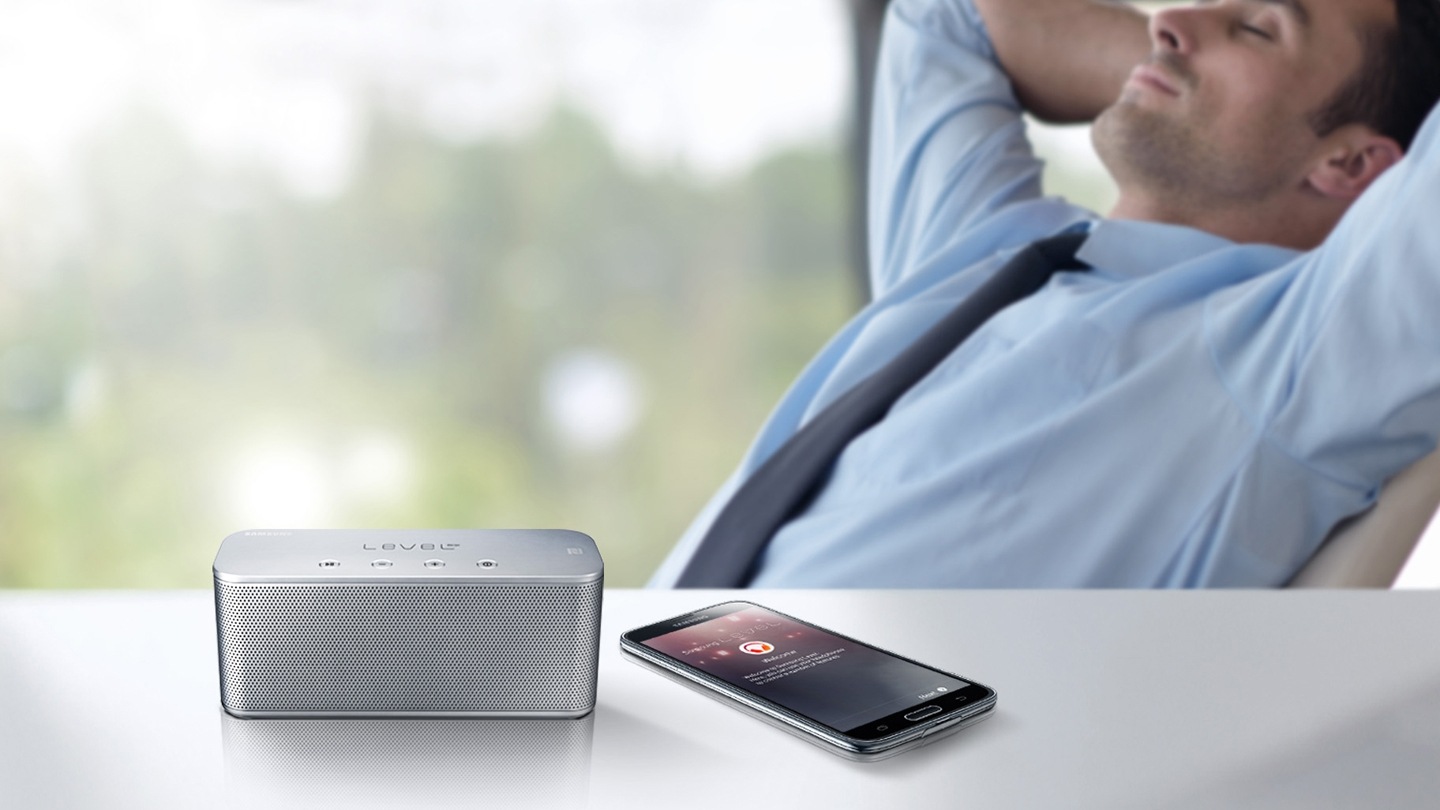 Vivid Colours with a Soft Touch look.
Samsung LEVEL Box mini is made with a simple and luxurious metallic design and comes in a range of sophisticated colours. The three coloured LED button on the top is not just the On / Off button but lets you know the status of the battery at a glance.
Highly Portable with a Slim Design
The compact and slim design of the Samsung LEVEL Box mini allows you to enjoy high quality sound anywhere you want it. It has a rechargeable battery that gives you up to 25 hour of non-stop playing or 1000 hours on standby so your music is available all day.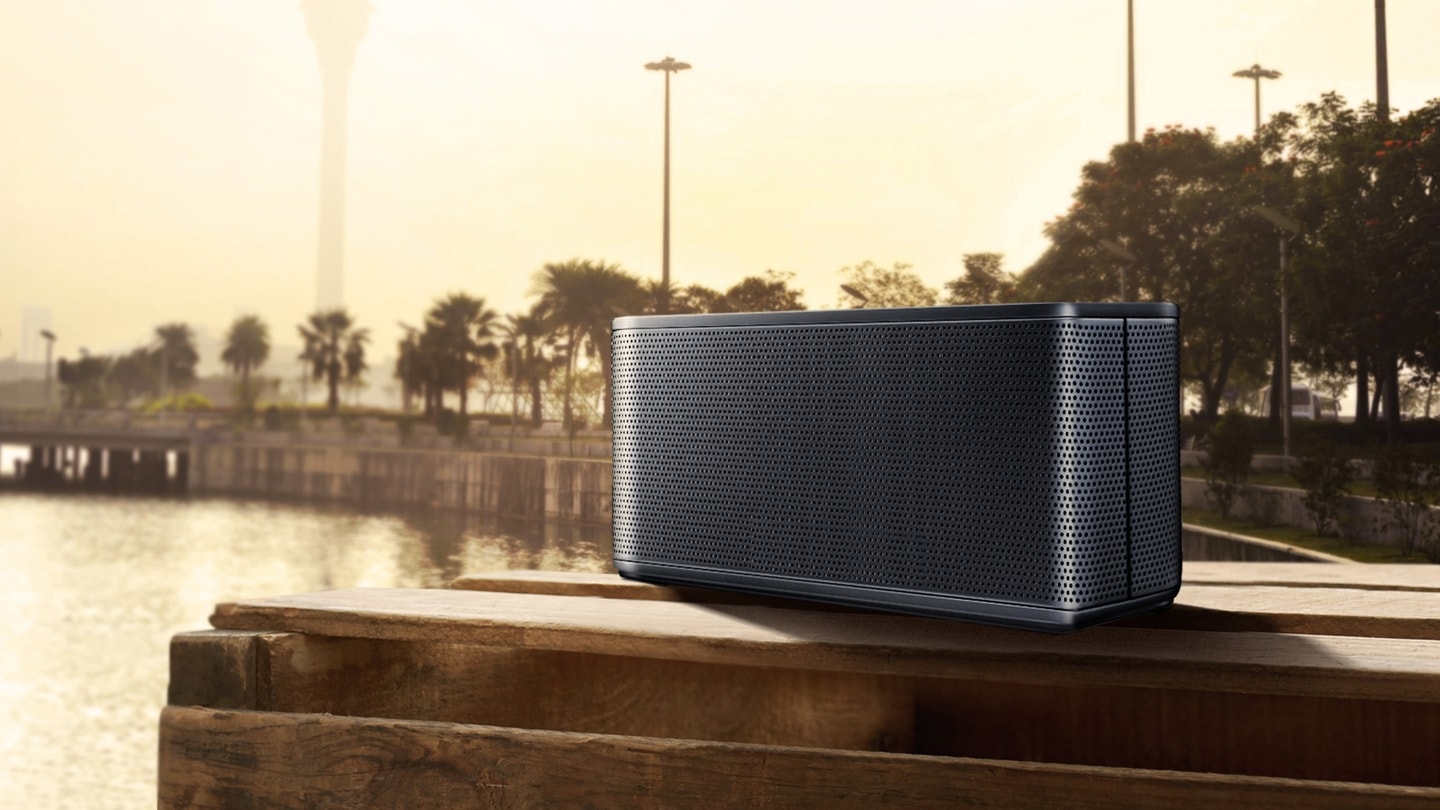 Easier Connection
Pairing with the Samsung LEVEL Box mini is easy. By using the built-in NFC tag you can quickly and easily connect to your speaker with a simple touch. No NFC!: no problem. Just activate the Bluetooth pairing with the press of a button and search on your device.
Smart Features and More than a Speaker
With the S-Voice function, the Samsung LEVEL Box mini has TTS function support which notifies you of your schedule, messages and alarms, as well as having a built-in speaker phone function.
High Quality Clear Calls
Samsung LEVEL Box mini's built-in technology makes handsfree calls crystal clear thanks to the Mic with Noise and Echo cancellation circuitry. All of this makes the Samsung LEVEL Box mini ideal whether you're at work, rest or play.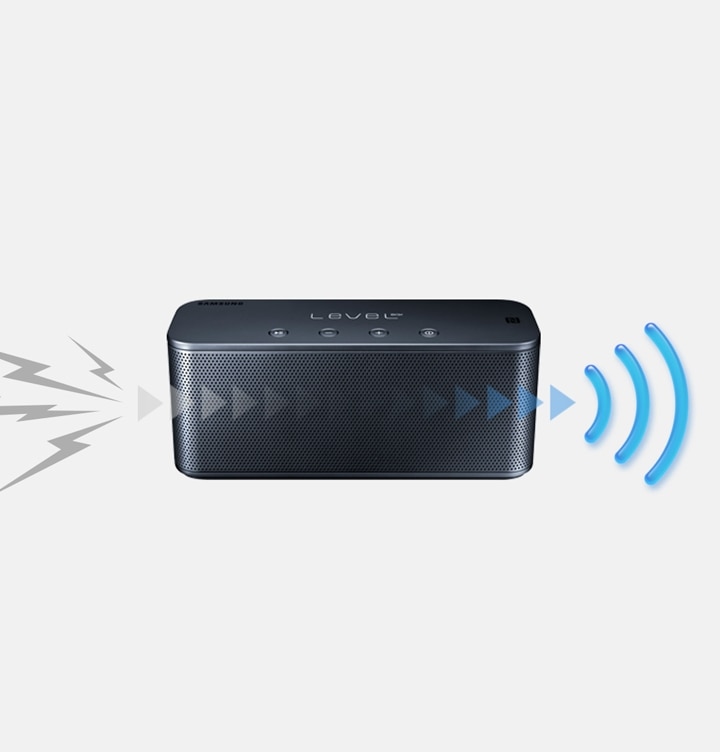 Intuitive and Easy Control Buttons
The four control buttons on the top of the Samsung LEVEL Box mini allow you to control the Play / Stop, Call / Reject, Volume Control, and On / Off functions. All this makes using the Samsung LEVEL Box mini a breeze.