Stylish Design
Give your Galaxy Tab A a style upgrade with the planner-look Galaxy Tab A Book Cover, made of trendy fabric material. With a range of four striking colours to choose from, the cover provides you with reliable protection – without compromising the slim look of your Galaxy Tab A.
Versatile Standing Modes
Adjust your Galaxy Tab A Book Cover to three different standing modes and enjoy a more comfortable media interaction experience. Typing Mode is a boon when composing messages and writing memos; use Touch Mode when surfing the Web and reading eBooks and magazines; and switch to Viewing Mode when you want to kick back and watch your favourite movies.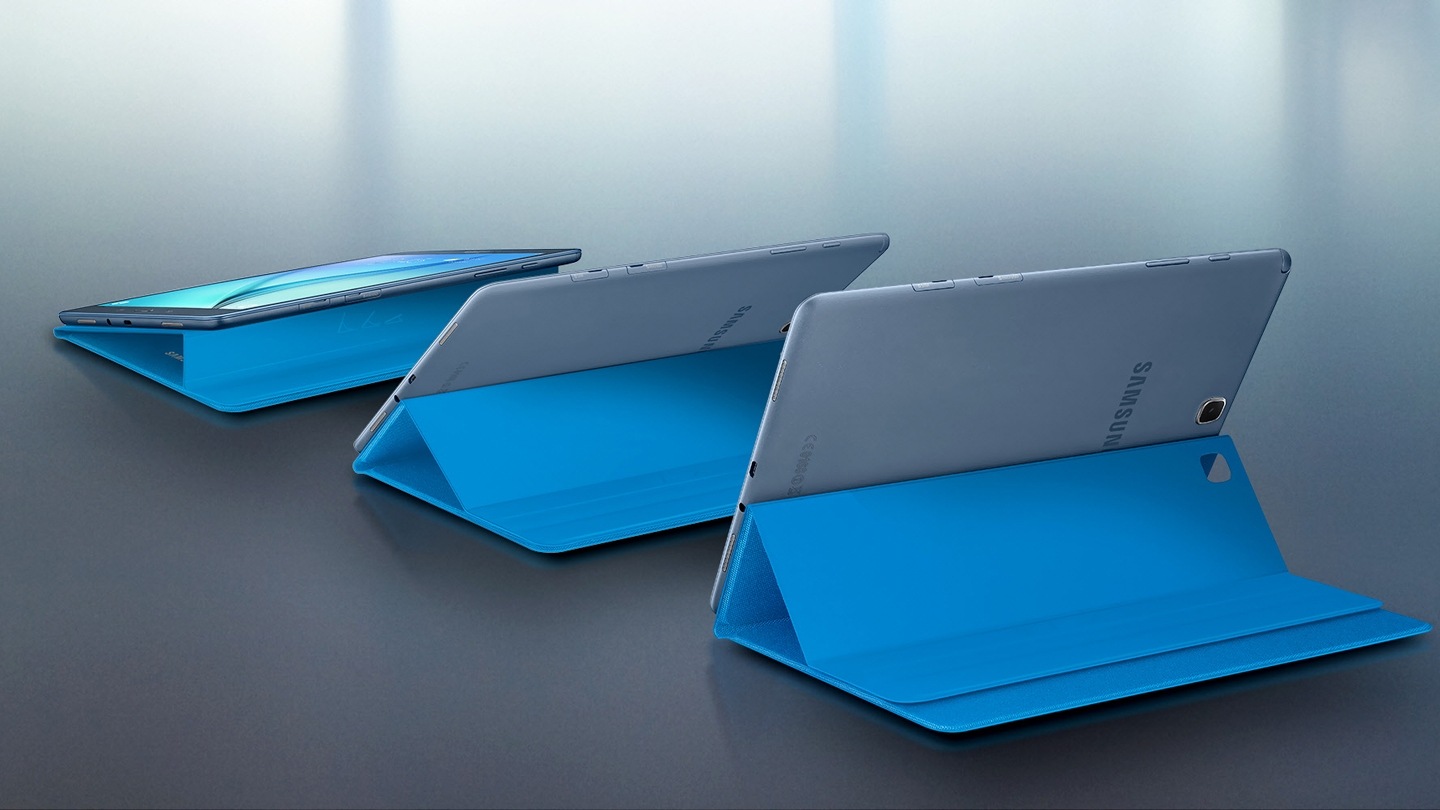 Durable Protection
Crafted for exclusive use with the Galaxy Tab A, the Galaxy Tab A Book Cover provides peerless protection against shock and scratches by safeguarding the front, edges and rear of your device.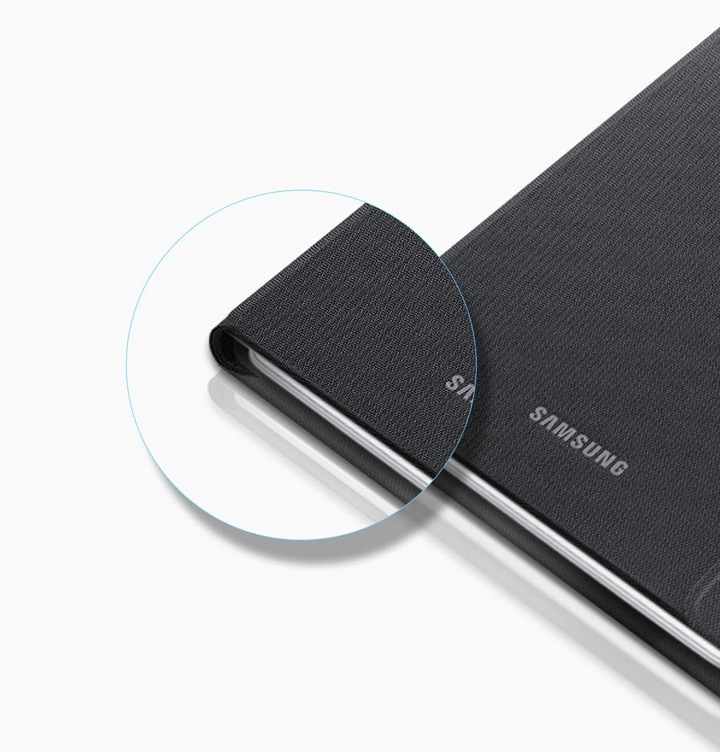 Auto Display On-Off Function
Opening the cover automatically turns your device's display on when in standby mode, while closing the cover will toggle the display off mode, helping you to cut down on battery usage.