Description
FĒNIX 6X PRO SOLAR PREMIUM MULTISPORT GPS WEARABLE DEVICE – PRO SOLAR
POWER GLASS
SOLAR CHARGING LENS
Solar-powered multisport GPS watch with large 1.4" display (36% larger than previous fēnix models) uses the sun's energy to extend battery life and assure more on-wrist time for your off-grid activities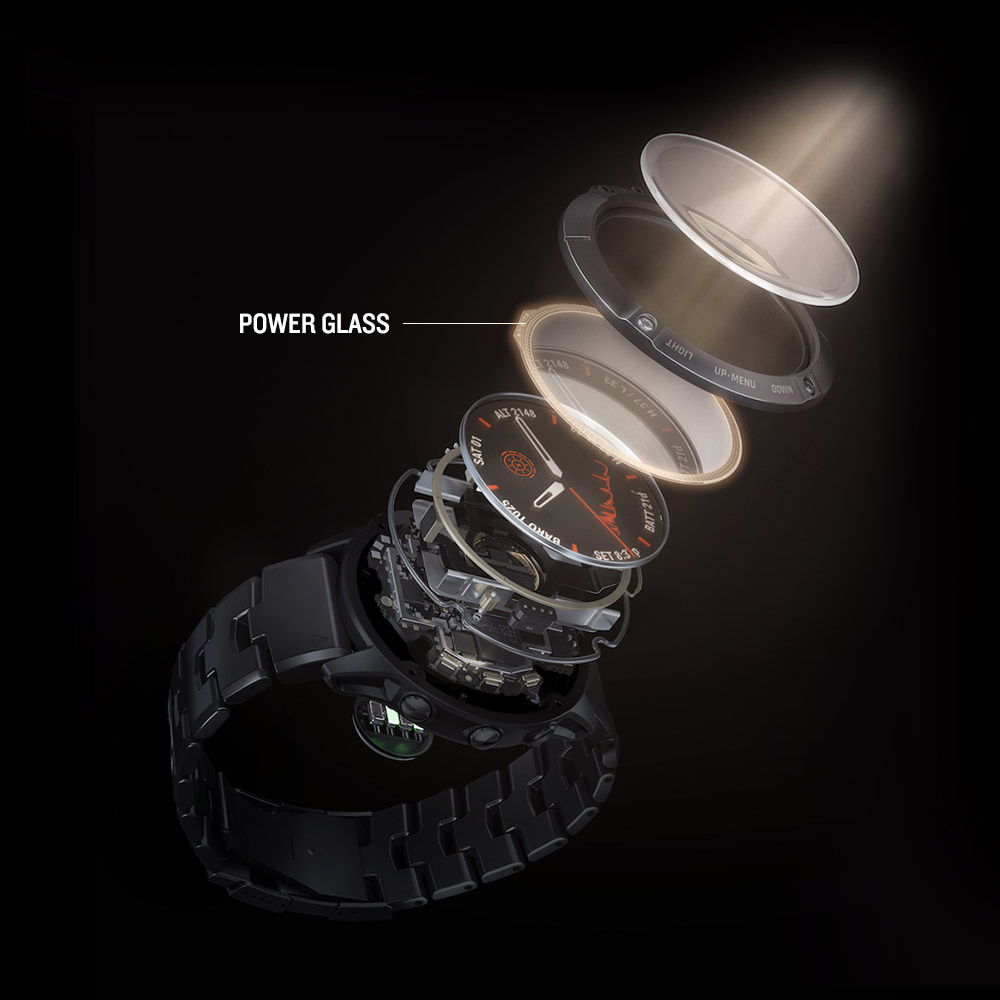 POWER MANAGER
Unlike other devices that need to charge every night, power manager enables Fenix 6 to last for weeks on a single charge.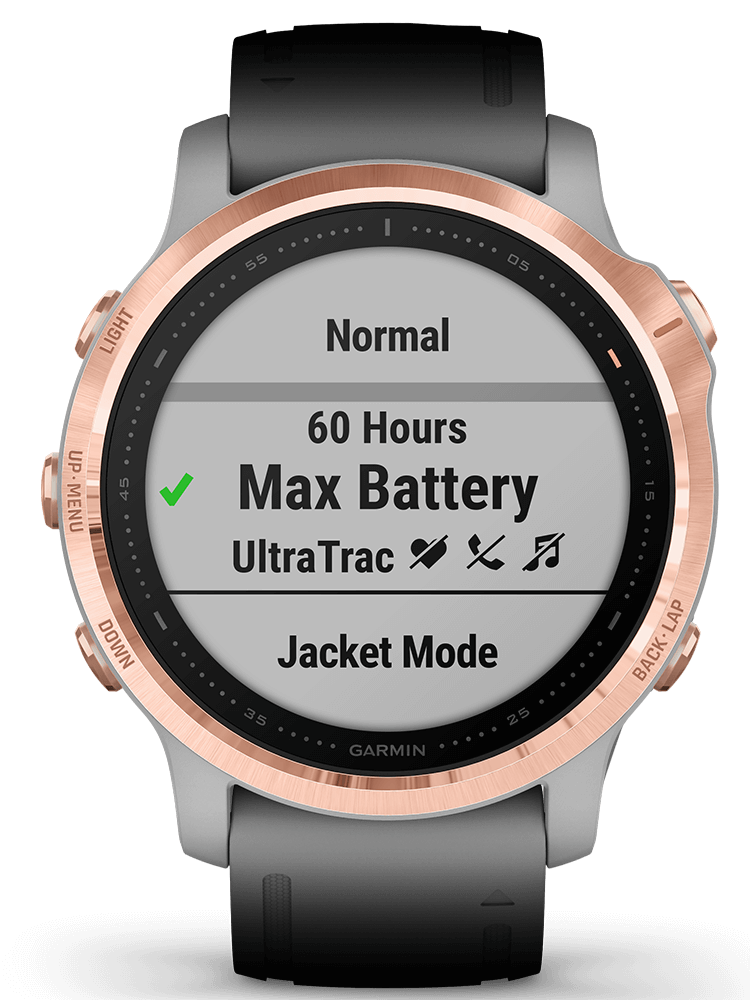 POWER MODES
To provide the user with advanced battery management during activities, in the form of "Power modes" that make sweeping changes to system and activity GPS settings.
HEART RATE

PULSE OX

MAP

GPS

MUSIC

BACKLIGHT
BATTERY SAVER
Users can customize this mode with a real-time calculator that provides estimates for how each feature/sensor setting impacts overall battery expectations.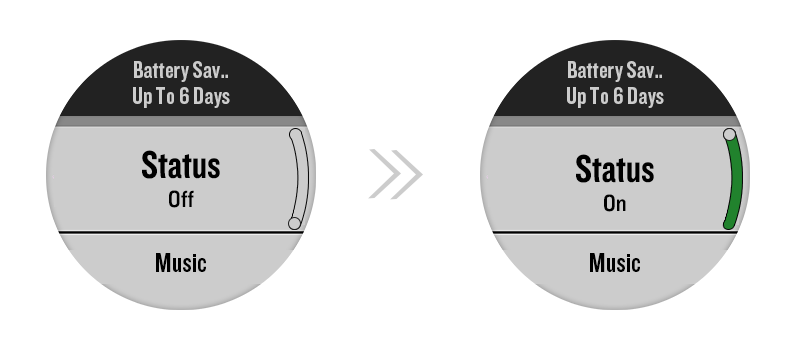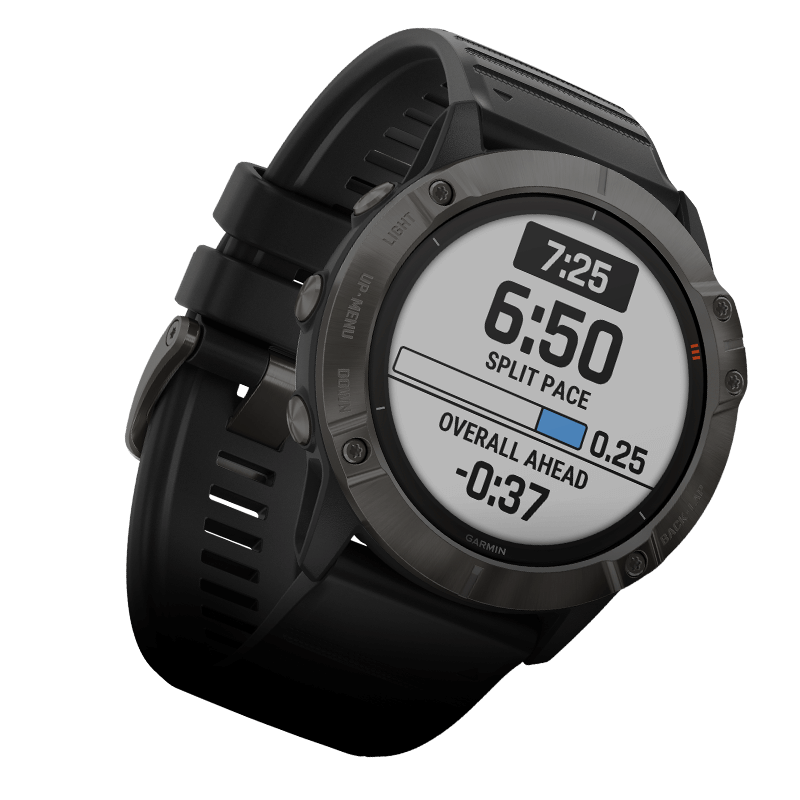 PACE PRO
Run smarter using the PacePro feature. With grade-adjusted pace guidance and environmentally adjusted V02 max, nothing will stop you from reaching your goal.
*Software update will be available in 2019 Q4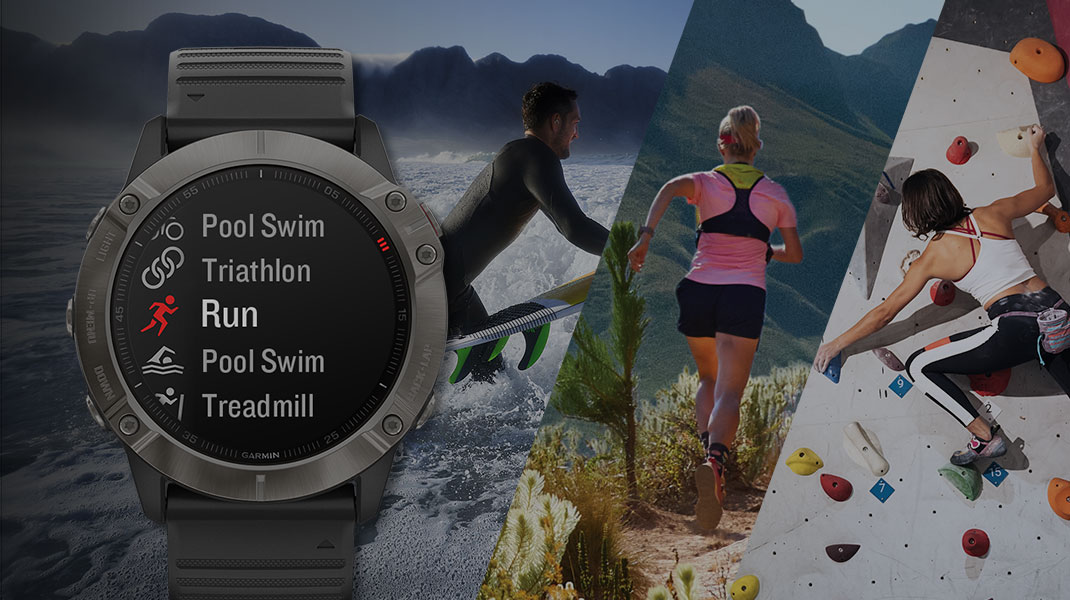 Preloaded favorite apps and preloaded activity profiles are provided for golfing, swimming, running, biking, hiking, rowing, skiing and more.
MAPS & SKI TRAILS
View run names and difficult ratings for 2,000 worldwide ski resorts to challenge yourself — and find your way back to the lodge.
See topographical maps with Trendline popularity routing to discover new places to explore.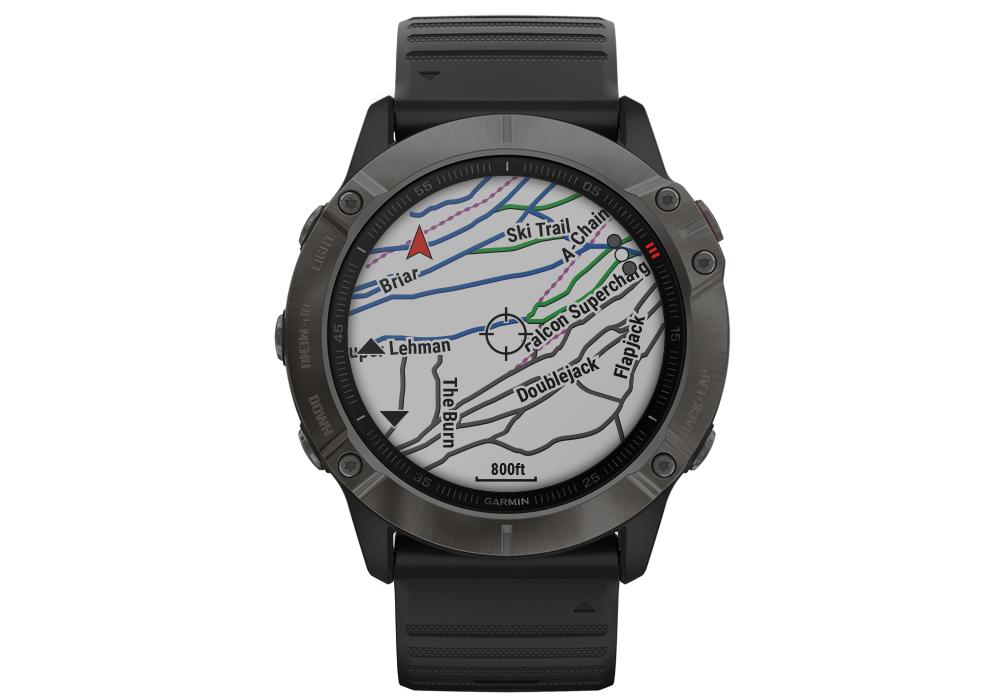 WHAT IS HEARTRATE AND RUNNING KINEMATICS?
When you wear the Garmin optical heart rate wrist watch to start an activity, the optical heart rate sensor will continuously monitor the heart rate condition for the specified activity period and constantly provide feedback.
PULSE OX 1
Check with Pulse Ox 1 to gain awareness of how well your body's oxygen levels are adjusting to the thinner air at higher altitudes.